If you're searching for a home or considering a renovation, you've probably heard the term "Modern Farmhouse Style" thrown around. But what exactly is modern farmhouse style? What distinguishes it from traditional farmhouse design, and how can you achieve this chic yet rustic look in your home?
In this blog post, we'll explore all there is to know about the modern farmhouse style, its common features, the differences between a farmhouse and a modern farmhouse, and why getting a beautiful modern farmhouse style is possible at Holding Village in Wake Forest, NC.
Common Features in Modern Farmhouse Style
Modern farmhouse style takes the classic attributes of farmhouse architecture and brings them into the 21st century. Some of these features include:
Neutral color palette
Modern farmhouse style favors neutral colors, including white, beige, and gray. These colors help create a warm and cozy atmosphere.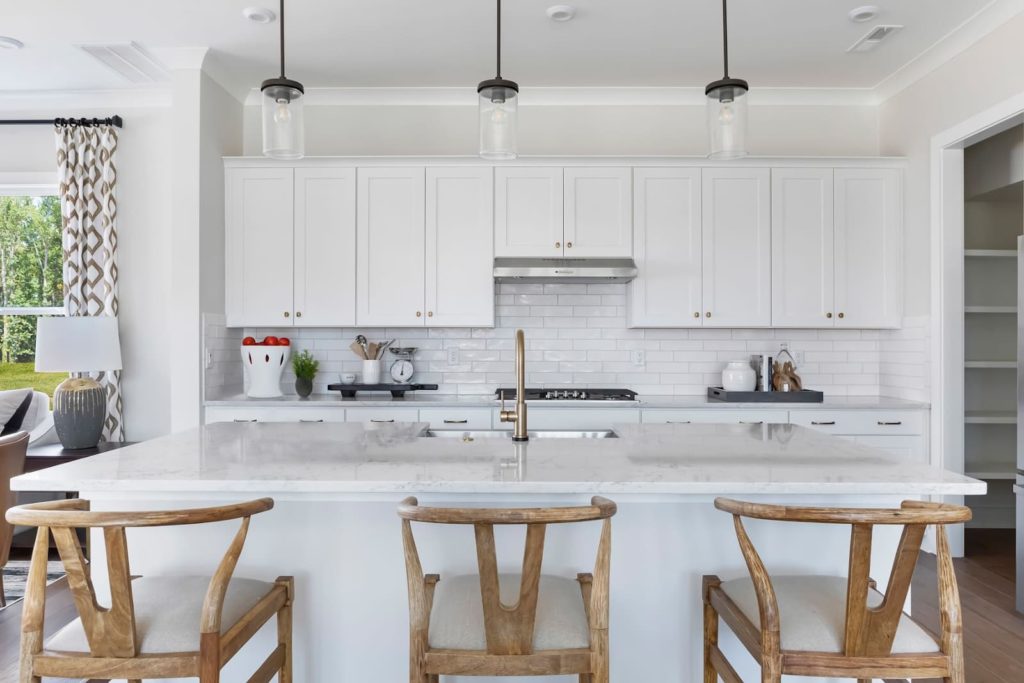 Industrial accents
To give the farmhouse style a modern vibe, industrial elements such as metal finishes, exposed pipes, and dark lighting fixtures can be incorporated.
Open floor plan
Modern farmhouse style favors an open floor plan that creates space and light. Open floor plans create a free-flowing space perfect for entertaining guests.
Shiplap walls
Shiplap walls are a key feature in the modern farmhouse style. It provides great detail in the home without overwhelming the space.
Warm wood tones
Incorporating natural wood into the modern farmhouse style helps create a welcoming atmosphere that feels organic.
Farmhouse vs. Modern Farmhouse
Farmhouse style generally refers to a design style characterized by traditional elements found in old farms. The traditional farmhouse style can be quite simplistic in design and color, including warm colors of yellow, red, and green.
On the other hand, the modern farmhouse style consists of contemporary elements infused with traditional farmhouse elements. Here are some distinct differences between the two styles:
Color palette
Traditional farmhouse style features bold and bright colors, while modern farmhouse style focuses on neutral colors.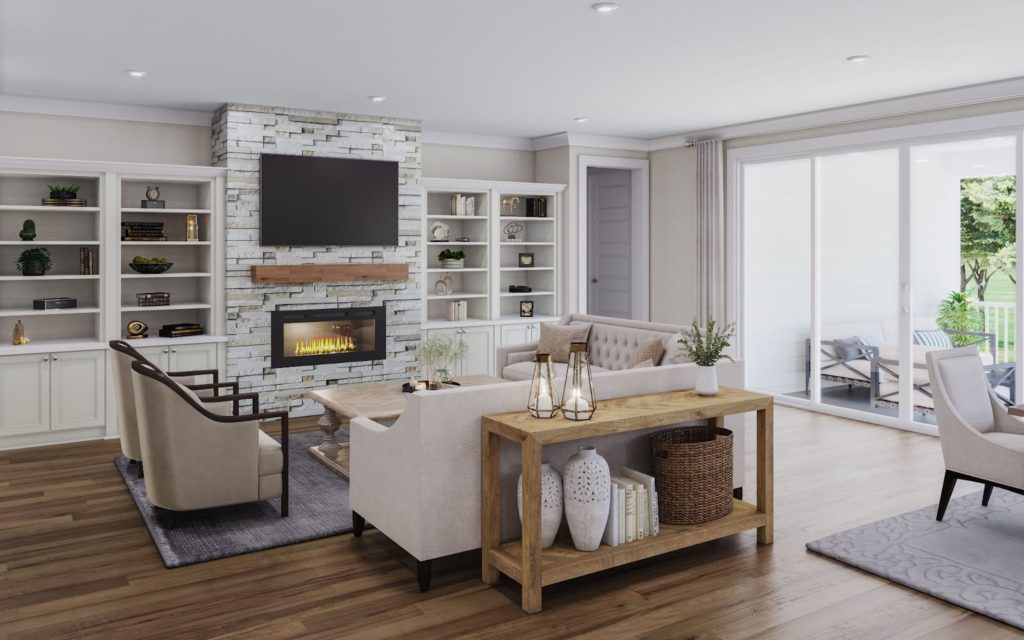 Open floor plan
Modern farmhouse style favors an open floor plan, unlike the traditional one with various rooms.
Lighting
Modern farmhouse style incorporates black metal accents with a crystal chandelier rather than traditional lighting.
Decorating
Modern farmhouse style incorporates a mix of old and new, while traditional style incorporates mostly old elements.
Fixtures
Modern farmhouse style favors industrial and metal hardware finishes such as shiny black over traditional farmhouse style.
Get a Beautiful Modern Farmhouse Style at Holding Village
If you're interested in modern farmhouse style, you may be pleased to know that at Holding Village, located in Wake Forest, NC, we offer a range of new, quick move-in homes that incorporate this look.
This master-planned community offers homes built by award-winning builders with open floor plans, large wrap-around porches, and spacious outdoor living areas. In addition, the community boasts a 13-acre lakefront where you can enjoy swimming, kayaking, and fishing, as well as access to walking trails and parks.
All of these elements come together in a modern farmhouse style, giving homeowners the perfect blend of rural charm with contemporary flair.To learn more about our house designs, please contact us to schedule an onsite appointment.