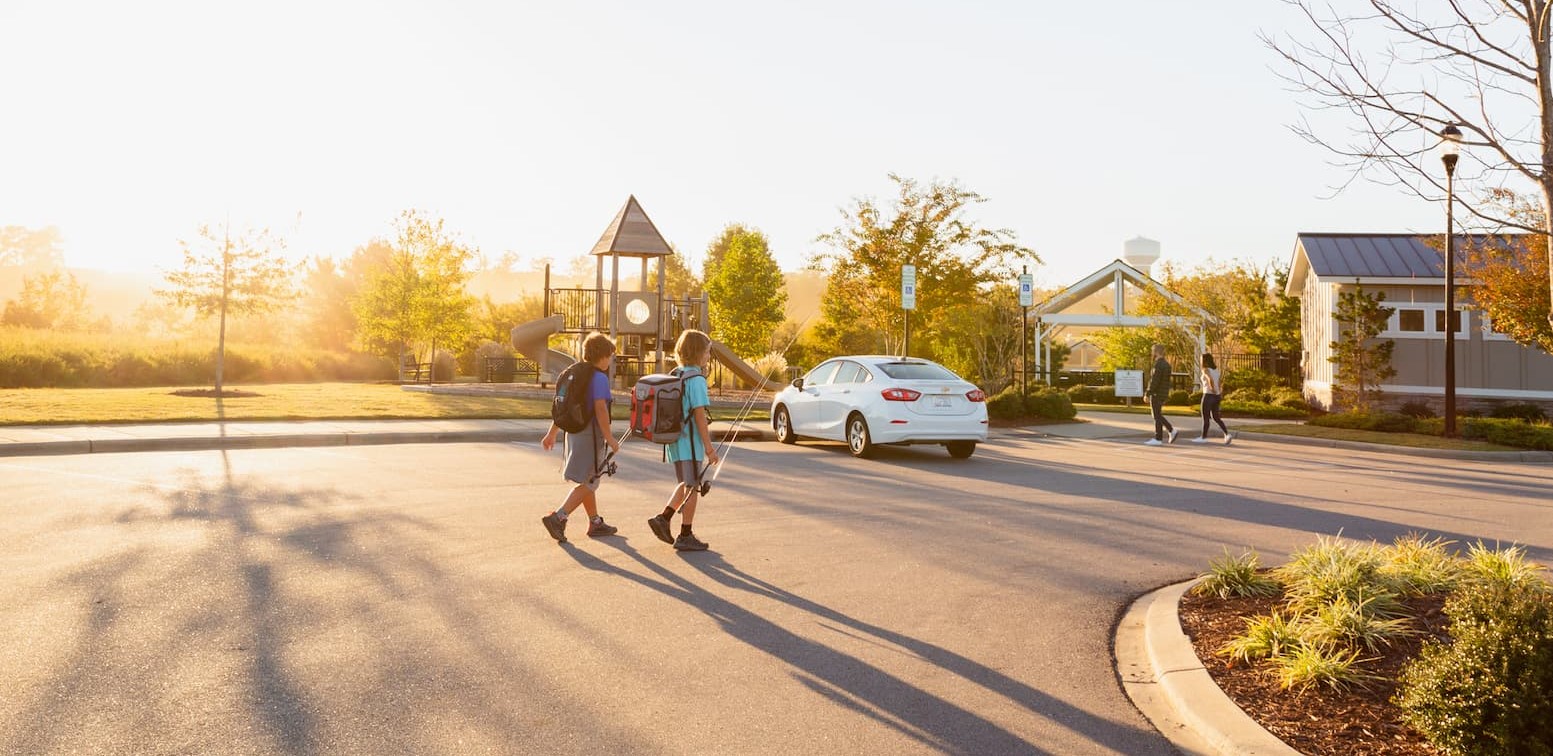 Beautiful Quick Move-In Homes Near You 
Find your dream home in a charming community with endless amenities at Holding Village. We are happy to offer move-in ready homes in Wake County, NC that make your buying and move-in process faster and easier. A move-in ready home has already been built and is ready to be occupied by its new homeowners and residents.
Avoid the usual waiting times of new construction in the Triangle and reap the benefits of move-in ready homes. At Holding Village, we have a wide selection of quick move-in real estate available for people looking for a peaceful community, endless amenities, and proximity to a charming town. Explore our community, amenities, and everything there's to do nearby. Access quick move-in homes near Raleigh, NC at our beautiful community. 
Why Choose a Move-In Ready Home in Wake County, NC?
Quick move-in residential properties offer a variety of advantages when compared to new construction real estate. They offer the same modern designs, features, and quality materials as to-built homes without the time, stress, and requirements of new construction. Explore the benefits of buying a model home near Wake Forest, NC below. 
1. Minimize Waiting Times
Buying new construction homes in Wake County, NC can take more than 12 months for the residence to be completed. However, quick move-in homes in Wake Forest, NC offer move-in times as short as 90 days. The house is practically done, with some still in the ideal stage of the building process that allows you to choose your finishes and other details.
2. Get Peace of Mind
Move-in ready properties are already under warranty and have already been inspected by professionals, meaning they are certain to meet building codes. As a result, you won't encounter any surprises and, most importantly, you won't face any unexpected out-of-pocket expenses after you move in. Moreover, quick move-in residences are designed by reliable professionals who choose the best materials possible.
3. Save Costs
The biggest benefit of quick move-in residences comes in terms of costs. Buyers of move-in ready homes spend less than those buying new construction residences, since they're paying less money for the construction process. Additionally, since move-in ready homes in Wake County, NC offer a shorter timeline to securing a mortgage, buyers usually avoid fluctuating mortgage interest rates.
Find a Model Home near Raleigh, NC
At Holding Village, we have a wide selection of model homes ready for quick move-in. Find your dream home in a beautiful and calm neighborhood with multiple amenities for your entire family. Contact us today to explore Holding Village's model homes in Wake Forest, NC.
Why Choose Holding Village?
Holding Village is one of the most sought-after communities in the Triangle. The Holding Village lifestyle offers a high quality of life, unlimited amenities, and many nearby attractions. Moreover, our neighborhood is perfect for families in all stages of life, such as newlyweds, families with young children, and retirees. Our community offers comprehensive outdoor recreation options great for all residents such as a fishing lake, hiking trails and a feature-rich pavilion. 
Live Your Dream Life at Wake Forest
Holding Village is a calm and cozy community right in the middle of the town of Wake Forest. With closeness to big cities such as Raleigh, our community offers easy access to various entertainment options, a booming job market, education centers, healthcare clinics, and more. If you're looking for quick move-in homes in Franklin, Granville, and Wake County, Holding Village's homes offer everything you're looking for and more.