If you are looking into building a home, having a trusted home building is the most important step. This will help you know more about the property and will give you confidence that you will have a quality home for you and your family. 
Building a new home is also a big and important milestone, and it should be treated with the utmost care and responsibility. This blog will help you decide whether you prefer to build a home or buy it and the tips you should know when choosing a home builder.
Buying a House vs. Building It
One of the first choices to be made when thinking about becoming a homeowner is whether to purchase an existing home or construct a new one. Both choices offer advantages and disadvantages. 
Building a home provides for flexibility and personalization, while buying a home benefits from instant occupancy and ease. When you design and construct a house from scratch, you may create a space that suits your own interests and way of life. 
A freshly constructed house frequently has the newest energy-efficient features and contemporary conveniences.
How to Choose the Right Home Builder
Choosing the proper builder is essential for a successful and happy home-building experience. Consider the following vital criteria while making this crucial choice:
Research and Reputation
Conduct an in-depth study to find recognized housebuilders with a history of producing high-quality work. In addition to reading internet reviews and comments, ask friends, relatives, and real estate experts for recommendations.
To start picking the best custom house builder for you, ask potential builders for referrals. Contact those references to determine whether your potential builders produce quality jobs and if their clients are happy with their custom houses.
Experience and Expertise
Search for contractors with a wealth of knowledge in the style of home you want to create. Experienced builders have the skills and expertise needed to tackle different building obstacles and provide excellent outcomes.
Take a tour and visit past projects of the builder you choose so you can have an idea of the work they have done and see the quality of that work with your own eyes.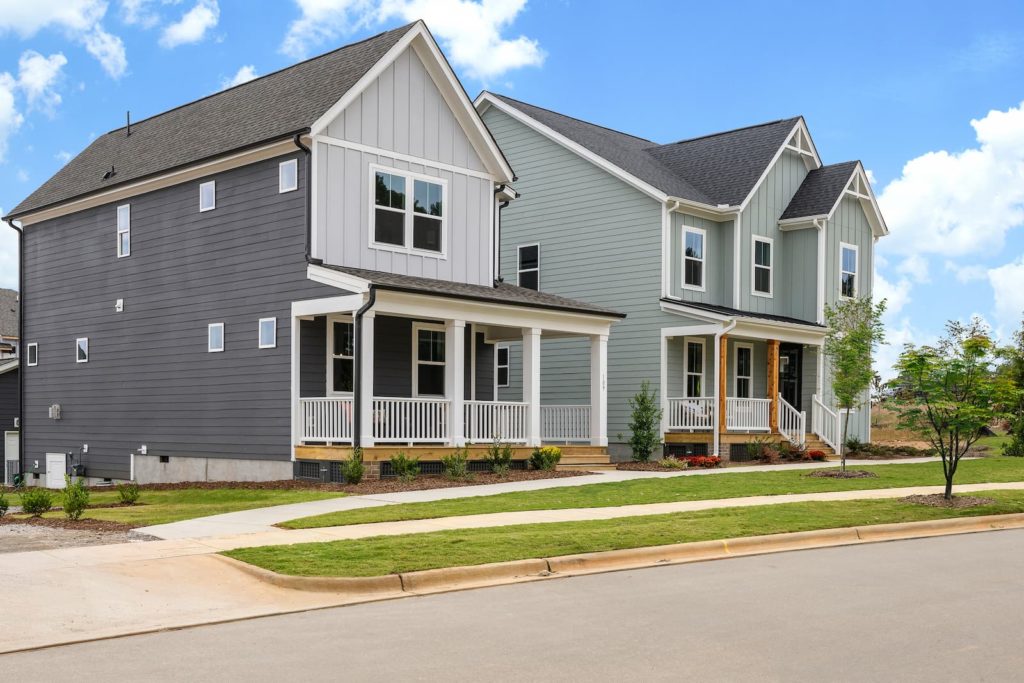 Insurance and Licensing
Verify the builder's insurance, bonding, and licensing status. These certificates demonstrate their professionalism and dedication to abiding by rules and regulations in the field.
Communication
Effective communication and teamwork are essential throughout the whole construction process of a home. Pick a builder who will consider your ideas, provide you with comprehensive explanations, and keep you updated at every stage.
Work with the Best Home Builders Today
Holding Village is one of the top new home neighborhoods in Wake Forest. We work with Pulte Homes, German Homes, Tri Pointe Homes, and Toll Brothers to offer the best in contemporary living while preserving that quaint neighborhood feel regarding Wake Forest real estate.
Contact us today to find out the next steps in becoming a part of our community.