For many people, building a home is quite literally a dream come true. Imagine living in a house that was tailor made to have everything you want, and nothing you don't- a home that only you have lived in. 
While that may sound pretty perfect, it's not without a few drawbacks. This leads some house shoppers to consider buying an existing home instead. Each choice has its advantages and disadvantages. So, in the battle of building or buying which is better? Is there a "better" option at all? Let's look deeper and find out!
Table of Contents
Buying vs Building a Home
Is It Cheaper to Buy or Build a House?
Top Reasons to Build Your Home
Build Your Wake Forest Dream House
Buying vs. Building a Home
To say the real estate marketing right now is hot would be quite an understatement. Single family homes are regularly going for over asking price, buyers are waiving concessions, and more. In a seller's market such as this, it's reasonable to consider building your own house, rather than putting up a fight in the hopes of buying a home already on the market. 
There are many factors to consider and decisions to be made here. An older home will be in move-in condition when you close on it. As well, buying a house on the market is normally less costly, closer to the places you regularly visit to shop and eat, plus has mature landscaping in the yard. Getting approved for a loan to buy a house is generally easier than a construction loan, making this an important factor for those with less-than-great credit.
Don't forget, though, that a seller's market makes home buying stressful! This is true even if you work with a real estate agent. As well, you will probably have to compromise on home style and it might even be necessary to undergo a home renovation to get it to where you love the way it looks. You're also sure to face maintenance issues and have higher monthly bills because the appliances will be less energy efficient. 
Is It Cheaper to Buy or Build a House?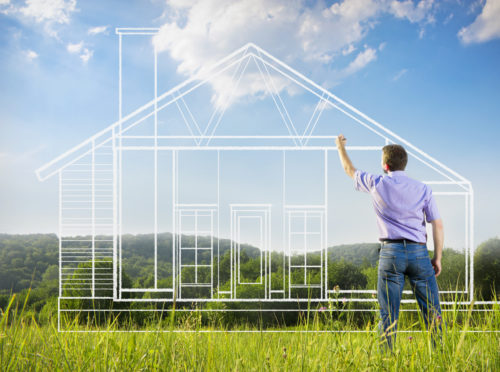 When looking at the pros and cons of each option, you want to know which is the cheaper choice. While buying a house is cheaper, know that the cost of building a home includes the labor, supplies, permits, architectural drawings, and inspections. As a result, people are more satisfied with the results they get when opting to build their home.
Bankrate tells us that the average cost to build a new-construction home in January 2022 was $496,900, up from a pre-pandemic $402,300 in January 2020.
Top Reasons to Build Your Home
The only way to get exactly what you want is to build the house. Building means customizing! Instead of wishing your home had a certain style of kitchen or some other special amenity, you'll be able to tailor the new construction home to your exact wants and needs.
That's far from the only great reason to opt for building a home. Another one of the main pros of building is an increase in energy efficiency. Today's appliances in newer homes are better than those manufactured even five or 10 years ago. Not only are newer homes built with energy-efficiency in mind, you won't have to worry about any major repairs for years to come.
Remember how we mentioned how stressful buying in a seller's market is? Working with home builders to get a new construction home eliminates the hassle of dealing with competing offers and negotiations. You won't have to worry about overpaying because the sale price isn't being boosted up by numerous other offers.
Build Your Wake Forest Dream House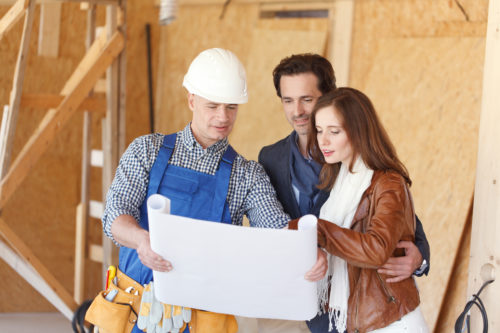 Holding Village can be the site of your new construction home! We have numerous floor plans to choose from, and then additional upgrades and options from there. Would a farmhouse craftsman-style home with about 1,800 square feet be the right place to start, or is a spacious 2-story home with six bedrooms and a three-car garage a better choice for your family? There are dozens of new construction models to choose from!