There's something about new construction homes that just seems so alluring. Perhaps it's the promise of a home that's ideal in every way, with none of the flaws that come with an older property.
On the one hand, they're move-in ready. But on the other hand, they can be really expensive. So which is it? Are new construction homes worth it or not? Truthfully, the answer to that question depends on a lot of factors. But in this blog post, we'll break down all the pros and cons to help you make an informed decision. 
Pros and Cons of New Construction Homes
There are a few things you should take into consideration before making a decision about buying an existing home vs. new construction home. Below, we outline some of the key pros and cons:
Pros
You get to pick the perfect lot size, home style, and design features 
Newly built homes are often more energy-efficient than older homes 
They're typically built with the latest code requirements, meaning they're up to date with safety standards 
Warranties on new construction homes are common, giving you some protection against defects 
You won't have to worry about previous owners and what they may have done (or not done) to the home
Cons
They can be expensive, especially if you want high-end finishes 
The building process can be stressful and unpredictable 
It may be difficult to find a builder you trust 
You could end up with neighbors you don't like 
There's always the possibility that something could go wrong during construction
So, what do you think? Are new construction homes worth it? Weigh the pros and cons carefully to make the best decision for you and your family.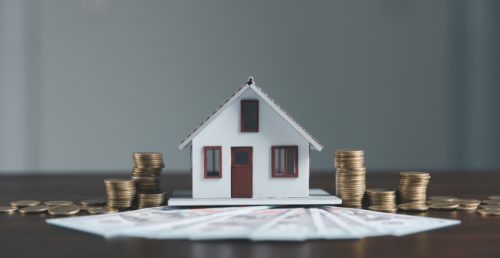 Are New Construction Homes Worth It?
Buying a brand-new home allows you to enjoy the benefits of owning something in perfect shape. Although the benefits of new construction are undeniable, it is also vital to weigh the potential downsides.
"New construction" can refer to any residence, from a single-family home to an apartment building or a townhouse development. Both experienced homeowners and first-time purchasers find new construction appealing, making it a smart choice in the current competitive housing market. 
What to Consider When Buying a Home
You shouldn't only look at the asking price when deciding if you can afford a house; there are a lot of additional costs and commitments, both financial and otherwise, that should be considered when buying a home.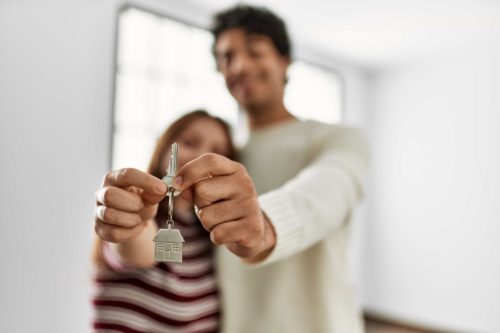 Can You Afford It?
The first step in the home-buying process is determining what you can afford. New construction homes tend to be more expensive than existing homes, so getting pre-approved for a mortgage and comparing interest rates before making an offer is important.
Lenders evaluate how much debt you have in relation to your income using your debt-to-income (DTI) ratio. This covers items like credit card debt, the type of loans you have outstanding, credit reports, and credit scores altogether. Most mortgage lenders prefer to work with candidates whose DTI ratios are under 50%.
How's the Market?
The state of the housing market is another important factor to consider before buying a new construction home. Even though a house is a relatively safe long-term investment, its value can still go up or down depending on the current market conditions.
Consult with a real estate agent or broker to know what kind of houses are selling in your area and for how much. You should also pay attention to the average days on the market, which is the number of days it takes for a property to sell after being listed. A lower number indicates homes are selling faster, while a higher number means they sit on the market longer.
What's Your Timeline?
Are you looking to buy a home right away, or do you have some flexibility in your timeline? If you're in a hurry, you might not have much choice but to buy new construction. However, if you're not in a rush, it might be worth waiting for the market to improve or for prices to go down.
It can also take longer to close on a new construction home than an existing one. This is because the building process can sometimes be delayed, and you might have to wait months (or even years) for your new home to be completed.
Do Your Research
Once you've decided that buying a new construction home is the right choice for you, it's time to start doing your research. The first step is to find a reputable builder. You can ask friends and family members for recommendations, or look for online reviews.
Once you've found a few builders you like, schedule appointments to tour their model homes, this will give you a chance to see the quality of their work and get a feel for their design aesthetic.
You should also read the fine print before signing any paperwork. Pay close attention to things like the warranty, the building code, and the HOA agreement. These documents will protect you if something goes wrong during construction or after moving in.
Find Your Dream Home at Holding Village
If you're looking for new custom homes for sale in Wake Forest, NC, Holding Village is the perfect place to start your search. Our community offers the best in modern living, with a variety of floor plans and amenities to choose from.
Contact us today to schedule a tour of our model homes. We can't wait to show you everything Holding Village has to offer!