In the early 1900s, the Holding family was instrumental in building the town of Wake Forest. By owning a dairy farm in the town, as well as the town drugstore, bank and the Royall Cotton Mill, the Holding family established a community where people came together. Today, the land that was once the Holding family's dairy farm is home to Holding Village, a community of new construction homes that are ready to welcome a new generation of people to the small-town lifestyle of Wake Forest.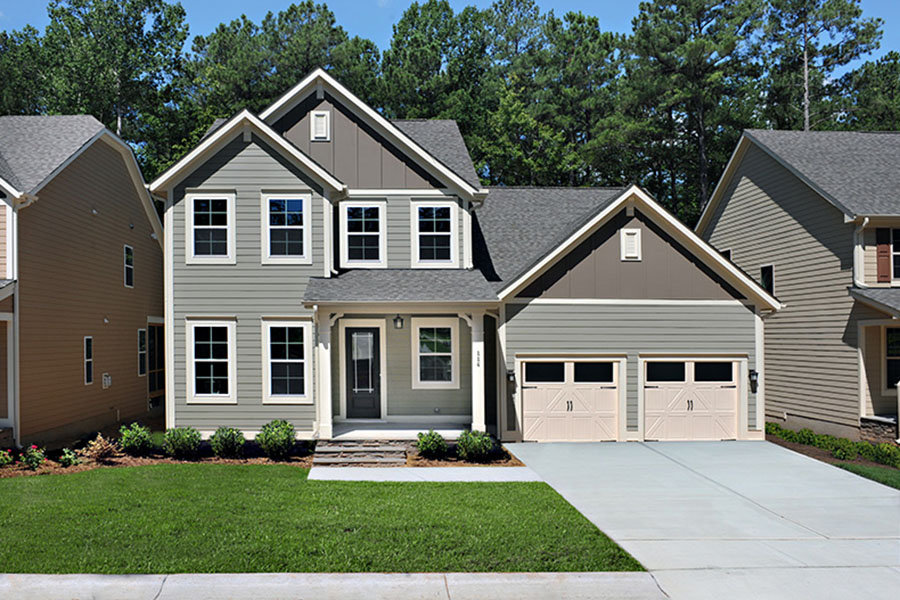 A Community Enhanced by Luxury Amenities for Active Families
Those in the market for homes for sale in North Carolina will find the amenities in Holding Village to be one of its best assets. The community's developers have carefully constructed a neighborhood that embraces the history of the old Holding Dairy Farm, with ample amount of unspoiled space to roam and play.
The neighborhood, once completed, will feature nature trails, playgrounds, a pool pavilion and plenty of open space with nature play areas. At the heart of it is all is Holding Lake, where fishing, boating and swimming are popular pastimes. The family pet can take advantage of Jasper's Run and leash-free dog park. Each of these amenities encourages families to spend time outdoors, connecting to nature and each other, while they enjoy life in their community.
Spacious, Modern New Construction Homes
While amenities make the community appealing, it's the new homes that make it truly a place to establish family memories. Holding Village is in the midst of its first stage of development, which includes 374 single-family lots on 94.4 acres of the community. Each of the homes embraces southern charm with wide front porches, plenty of windows to allow natural light in and designs that embrace the best of North Carolina architecture. The homes in Holding Village will be built by three premier builders: Ashton Woods, John Wieland Homes and Neighborhoods and Drees Homes.
Yet, in spite of the nostalgic feel of the community, Holding Village is a modern place to live. All of the homes will be equipped with CenturyLink's Fiber to the Forest 1G technology, making them fully connected and ready for the 21st century.
As you start the search for homes for sale in North Carolina, come see what Holding Village has to offer. Get in on the ground floor in this brand new real estate development, and help establish a community that is being built from the ground up.