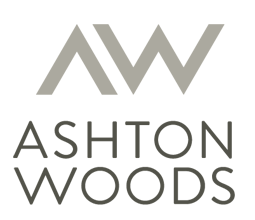 Model Home Open Daily
Monday - Saturday: 10am to 6pm
Sunday: 1pm to 6pm
Telephone: 919.232.5111
Ashton Woods
Ashton Woods is one of the nation's largest private homebuilding companies, blazing new trails in design and personalization to build homes as unique as the people who live in them. Collaborating with homeowners for over 25 years, the company and its team of world-renowned designers look beyond the conventional to draw inspiration from unexpected sources, resulting in exceptional design in every Ashton Woods home. Recognized as the Most-Trusted Builder in America by the Lifestory Research 2013 & 2014 Most Trusted Builder in America Studies
SM
, Ashton Woods' collaborative approach is a key driver of its best-in-class customer satisfaction scores.
Available homes
Additional Homebuilder Information
Model Home Open Daily
Sun.: 1pm - 6pm
Mon.-Tues.: 10am - 6pm
Weds.: 1pm - 6pm
Thurs.-Sat.: 10am - 6pm
Telephone: 919.232.5111
John Wieland Homes and Neighborhoods
At John Wieland Homes and Neighborhoods, luxury means living the way you want. That's why, for 45 years, we've been dedicated to designing and building exceptional new homes expressly for your lifestyle. Our commitment to innovative design, thoughtful planning and complete customer satisfaction has earned hundreds of awards, but more importantly, it has won the confidence of tens of thousands of homeowners who have made a John Wieland home their own. Every home has been carefully crafted by our dedicated architectural team and is filled with unique details and thoughtfully designed floorplans that live easily and beautifully. Enjoy the luxury of a personalized homebuilding experience with the help of a dedicated design consultant there to guide you as you pull all of the details together. Plus, every aspect of the John Wieland homebuilding process is designed to ensure the very best and that's why only we can offer our Exclusive John Wieland Warranty, homebuilding's best, and the confidence to back it up.
available homes
additional homebuilder information
Model Home Open Daily
Monday - Saturday: 10am to 5pm
Sunday: 12pm to 5pm
Telephone: 866.246.3135
Drees
Drees offers custom homes made easy, along with a commitment to excellence that runs generations deep. Family-owned and operated for over 85 years, Drees is known for receiving the home building industry's "Triple Crown" - National Builder of the Year, National Housing Quality Award and America's Best Builder. Drees is nationally ranked among the top 25 largest builders and among the top 10 largest privately-owned builders in the United States.
Backed by our exclusive DreeSmart Conservation Innovations, Drees homes are easy on the environment and help put money back in your wallet. Our versatile, award-winning floor plans and endless customization options make it easy to get exactly what you want: a stylish home that's uniquely yours, with the craftsmanship, durability, and reputation that's uniquely Drees. It's no wonder why over 96% of Drees homebuyers would recommend us to their friends and family.
Find your dream home at Holding Village with Drees' Clarity Collection, a distinctive portfolio of homes designed for the way today's families live – more casually and comfortably – in homes that trade underutilized formal rooms for more usable entertaining spaces – both indoors and out. Discover how you can start Living the Drees at Holding Village today!
available homes
additional homebuilder information