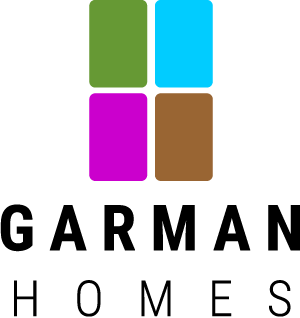 Garman Homes was started in 2007 with the idea that we could hire extraordinary people who want to connect with our buyers and elevate the homebuilding experience. It was ambitious then. It's ambitious now. But, we wouldn't have it any other way. Today we build homes with two extraordinary homebuilding experiences, in multiple communities across the Triangle and Triad in North Carolina. Garman Homes believes a homebuilding company can change the world by practicing the four Garman Differences: Rock Stars Wanted, Guaranteed Closing Date, The G-Team, and Give It Back.
Model Homes Are Now Open
Tour 2 Homes Today
105 Kimber Lane | 109 Kimber Lane
Wake Forest, NC 27587

Hours
Monday – Saturday: 10:00 AM – 5:00 PM
Sunday: 1:00 PM – 5:00 PM
PLAYTIME COLLECTION
The Playtime Collection homes will fill you with nostalgia of easier times and playground fun…when the only worry was when recess would end. From our Fresh:Paint Experience, these Playtime Collection home designs offer freshly curated packages for both the interior and exterior, effortless floor plans and a space for everyone. We'll do the heavy lifting, you pick the one that works best for you.
3-4 BEDS, 2.5-3 BATHS, 1,801-2,056 SQ FT
Starting from the High $300s
CURRENT PRICING
Double Dutch
3 beds, 2.5 baths
1,801
SQ FT
Hide & Seek
3 beds, 2.5 baths
2,056
SQ FT
Hopscotch
3 beds, 2.5 baths
1,931
SQ FT
Red Rover
3 beds, 3 baths
1,844
SQ FT
CINEMA COLLECTION
The Cinema Collection homes are named for those iconic movie quotes that somehow make their way into easy conversation. It's that unspoken nod of acknowledgment. A spark. The start of a new friendship connecting over common ground. The appreciation for quick wit. From our Nonfiction Experience, these Cinema Collection home designs offer you the opportunity to design your Garman home in a way that is uniquely yours or if you're looking to move even sooner, choose from a selection of quick move-in homes. We believe your home is an expression of your story, real events, and even your wishes. And so together we'll create and build a home for the best version of your life.
3-5 BEDS, 2.5 – 3.5 BATHS, 2,170-2,339 SQ FT
Design Options in Studio G
Starting from the Mid $400s
CURRENT PRICING
My Little Friend
4 beds, 2.5 baths
2,339
SQ FT
Yippie Ki Yay
3 beds, 2.5 baths
2,250
SQ FT
You & Me. Everyday
3 beds, 2.5 baths
2,172
SQ FT