Today's homes look nothing like the homes of yesteryear. Where compartmentalized style was popular in years past, today open floor plans are the design of choice. The homes of Holding Village embrace many of these design ideas, giving you a comfortable and modern place to call home.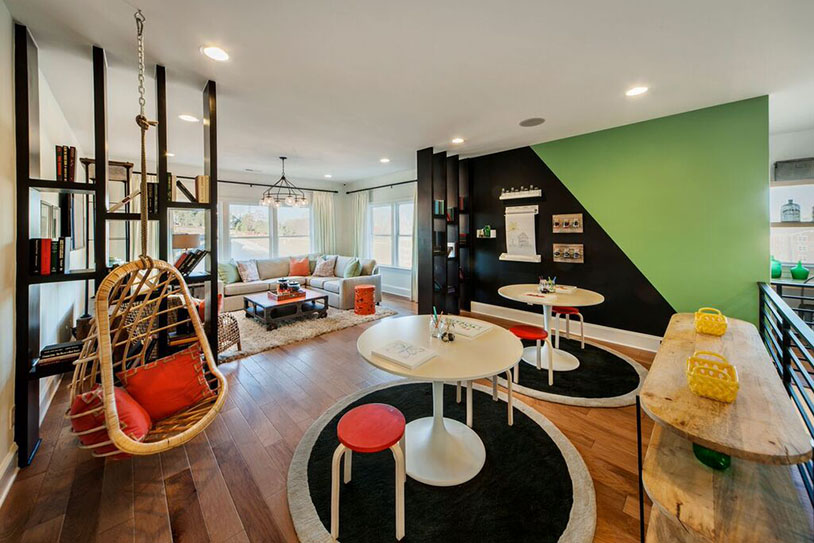 Fashionable Wall Coverings
Creatively covering the walls, beyond simple paint, is becoming increasingly popular. Wallpaper served its time as a design faux pas, and now it is making a huge comeback. Textures, bold patterns and bright colors are in vogue for today's walls, and new wallpaper options mean installation and removal are much simpler!
Trendy Ceilings
The textures and colors aren't just for the walls anymore. Now they are spreading to the ceiling, and in fine style. It's not uncommon to see shiplap (a favorite of designer Joanna Gaines on HGTV's Fixer Upper) or even wallpaper on the ceiling, and crown molding is definitely necessary in the modern design.
Spa-Inspired Bathroom Escapes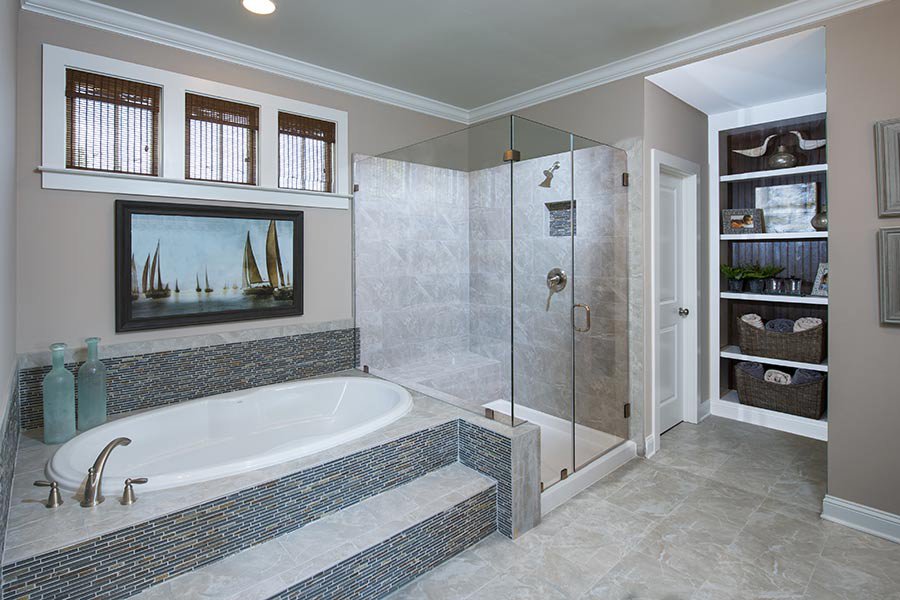 The typically boring bathroom is also getting in on the action. Now, spa-inspired master baths with whirlpool tubs and separate showers are considered a necessity. In today's bathrooms, showers come with multiple shower heads for an immersive experience, instead of just one overhead option. It's not uncommon to find bench seating, his-and-her sinks and large mirrors in the master bath as well.
First Floor Master Suites
Today's homeowners want their cozy retreat in their master bedroom without the need to go upstairs. While families with children used to prefer all of the bedrooms on the same floor, today's families are starting to prefer some separation from the children's areas and the parents' room. A first-floor master suite also makes it easier for the family to transition into the empty nest years while still enjoying life in the same home.
Do any of these modern design trends appeal to you, or are you more traditional in your desires? You'll find floor plans from Holding Village's award-winning builders that match just about any tastes, with modern touches woven into the designs to ensure they are a good fit for your family. Find your new home today in Wake Forest's Holding Village.