As the Research Triangle region continues to grow, so does the need for quality homes for those people moving to the area for work. Holding Village offers breathtaking new homes for sale in Wake Forest, NC, just moments away from all of the benefits of the Research Triangle area. In this new community, which is surrounded by amenities and natural beauty, you can find a place where you truly feel at home.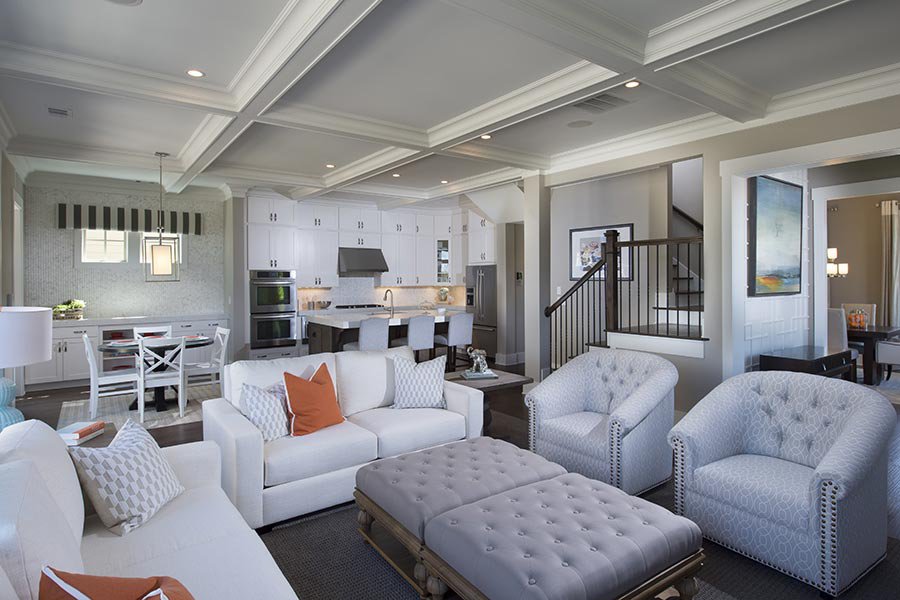 A Community Where Simplicity Is Embraced
As you consider Holding Village in your search for new homes for sale in Wake Forest, NC, you will be enthralled by the truly simple, natural lifestyle embraced by the community. While Holding Village is not without its modern amenities, it's also a place where you will see kids playing outdoors, climbing over natural play structures and families out on kayaks on the lake enjoying the day together. Front porches on the homes in Holding Village encourage neighborly conversations, and those conversations often extend to the Adirondack chairs along the lakefront. Everywhere you look, life reflects a slower pace and simpler time.
A Community That Embraces Technology
While it may seem like an oxymoron, Holding Village is not only a place where simplicity is embraced, but also a place where technology is welcomed. The community is a 1G community that will offer "Fiber to the Forest" technology in all of its homes. This means each home will be provided with in-home 1G Internet connection through CenturyLink. At Holding Village, you can "get away" while still staying connected.
Newly Built Homes Waiting for You
If the appeal of Holding Village has you hooked, then it's time to discover the homes available on the beautiful grounds. The initial release of 124 new homes is almost ready, and a total of 374 homes are planned for the first phase of development. These homes carry the names of home builders you know and trust, such as Ashton Woods, John Wieland, and Drees. Each home has a distinct look, spacious lot, and plenty of natural light filtering its open floor plan. Schedule a tour today to see the homes that are currently in development, and discover the benefits of Holding Village for yourself.