We don't like to brag, but our amenities are some of our favorite. Our lake, pool and trails are great for weeknight and weekend family outings. But we get it – being quarantined this summer isn't as fun  as summer last year, so what else does Wake Forest have to offer? The city of Wake Forest manages over 561 acres of parks, open space, natural land and trails. So, if you're looking to get out of the house and enjoy the day while also social distancing, Wake Forest has plenty to do.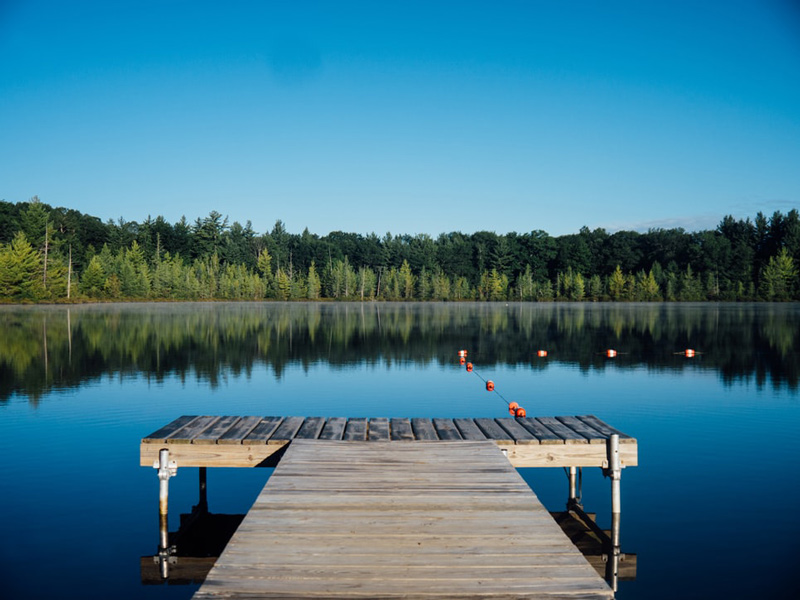 Here are some of our favorite areas to explore near Holding Village:
H.L. Miller Park is a two-acre wooded park and conveniently located behind Town Hall. The park is open from dawn to dusk and all trails are paved. This park is kid-friendly and easy to get to. 401 Elm Ave., Wake Forest.
Kiwanis is a one-acre park that's adjacent to the Wake Forest Public Library. Kiwanis has a paved greenway trail, picnic shelter [enjoy a picnic even on a rainy day] and a playground. Bring your family here to explore and have fun! 400 E. Holding Ave., Wake Forest.
Falls Lake State Recreation Area
Make it a weekend trip! Falls Lake State Recreation Area covers 12,000 acres and includes 300 campsites, five swim beaches, mountain biking trails and even fishing. Finding something to do at Falls Lake is a breeze! Enjoy a nice day out on a boat or lay out and take in those summer rays. For a more adventurous weekend, bring your mountain bike up and enjoy any of their trails. Don't forget to take in the views from the Mountain-to-Sea trail which winds through the park.
Wake Forest Reservoir and Trails
It's a great day to be on a kayak or to go paddle boarding. Whether you're looking to get a run in or unwind with some time on the water, the reservoir won't disappoint. The reservoir loop is 6.7-mile trail that's great for all skill levels. You can even bring your furry friend [on a leash!]
Calling all hikers, bicyclists and even equestrians. Visit 5,600-acre Umstead State Park and enjoy the multi-use of their trails, not to mention, their three manmade lakes. Their largest, Big Lake, even offers canoe and rowboat rentals. Bring your family on down and take advantage of the picnic grounds and lake accessibility. Teach your kiddos how to fish and even how to ride a bike!
Get a breath of fresh air and a change of scenery. Take in the nature and beauty of our lovely city of Wake Forest. Please tag us in your family fun on social media, we would love to see it!