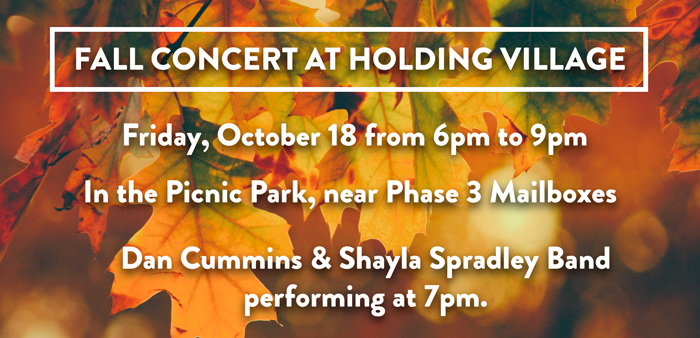 October may be known as the month of ghosts and goblins, but there are some spooky good fun things to do in Wake Forest NC this month. Here are just a few of our suggestions!
From 6pm to 9pm on Friday, October 4th, head to Art Walk Wake Forest. Held on the first Friday of every month, this event features the work of local artists being displayed in the shops on and near South White Street. Participating artists will be working on their art, discussing it, and doing demonstrations for visitors. And who needs a reason to eat at downtown restaurants and then stroll among the stores that are open late during ArtWalk?
Free and open to the public, the 2019 Wake Forest Dance Festival will take place on Saturday, October 5 from 9:30am until noon at E. Carroll Joyner Park. The festival brings a day of dance to the Triangle in a spectacular outdoor setting, and it showcases a variety of dance genres, including classical ballet, modern, contemporary, jazz and world dance. Performed by international, national and regional professional dancers as well as local rising advanced dance performers, these acts are not to be missed.
National Night Out is being recognized by the Wake Forest Police Department on Monday, October 7. Show your support for police-community crime prevention partnerships at the National Night Out "Parking Lot Party" from 5pm to 7:30pm in the parking lot of the Wake Forest Renaissance Centre. As a special part of this year's event, the "Mater" and "Lightning McQueen" replica cars from the Disney movie "Cars" will be on-site for families to enjoy.
The Northeast Regional Library is hosting a variety of Halloween-themed events for kids of all ages. On October 12 and 13, the events will be Harry Potter-themed. From the 17th through the 31st, the events will take on a more general Halloween theme. For more details on age groups and themes, check out the events calendar on their website.
If you enjoy movies, October 14th is the day for you to head to the Wake Forest Renaissance Centre! Flix4kidz movies are free and open to the public, all G- or PG-rated, and held on the second Monday of each month from 10:30am until noon. For those age 50+, Free at 3 features a variety of film favorites and genres, including art and family films, as well as comedies, dramas, thrillers and more – often with a seasonal or historical theme. These are also free and open to the public with showings from 3pm to 5pm on the second Monday of each month.
Specifically for Holding Village residents of the new homes, the Holding Village Fall Concert will be held on Friday, October 18 from 6pm to 9pm. Bring your lawn chairs and blankets, and join your neighbors in the Picnic Park, near Phase 3 Mailboxes, to listen to the Dan Cummins & Shayla Spradley Band starting at 7pm. Will and Pop's Food Truck will be on-hand for you to purchase dinner; Confections by Rachael will also be there for you to purchase a wonderful PiePop dessert. Be sure to thank our sponsors and neighbors Darryl Banks with Edward Jones and Dave & Lisa Rivers with HMAG (Hail Management & Appraisal Group).
The Wake Forest Parks, Recreation & Cultural Resources Department will sponsor its annual Halloween Spooktacular on Thursday, October 24 from 4:30pm until 8:30pm at the Flaherty Park Community Center. Presented by Tuscan Ridge Animal Hospital and Champion Windows, Sunrooms & Home Exteriors, the Halloween Spooktacular is a free, family-oriented festival for children ages 12 and younger. This year's event will include face painting, a cupcake walk, a variety of other ghostly games and activities, and free pumpkin giveaways while supplies last.
Don't miss out on fantastic fun just because you live too far away. Join the Holding Village community. Contact us today to schedule a tour!