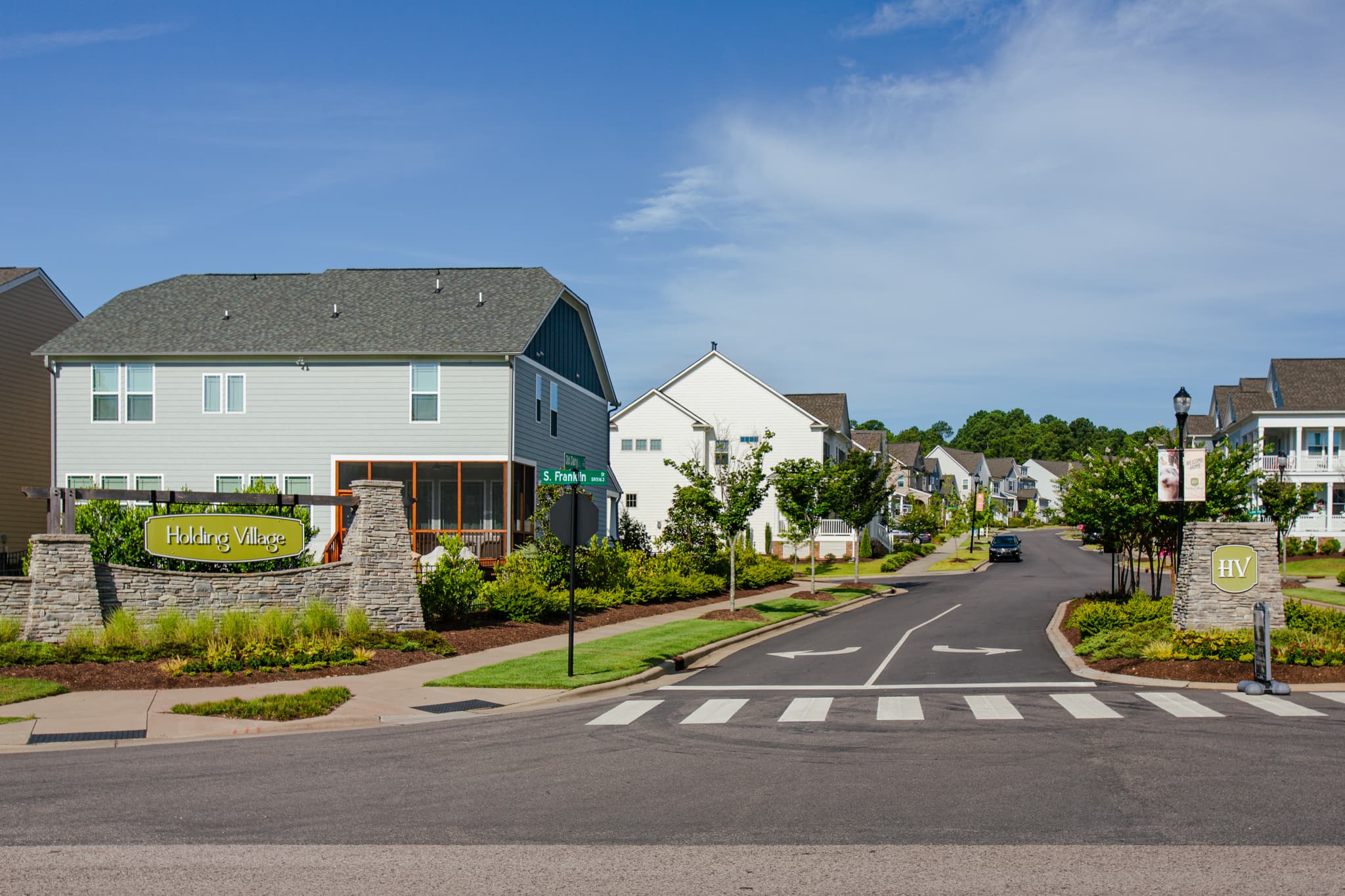 3 BEDROOM 2 BATHROOM HOUSE FOR SALE 
207 Terrapin Lane
Wake Forest, NC
SINGLE-FAMILY HOME
1,955 SQ FT
3 BEDS
2.5 BATHS
2 STORIES
2 CAR GARAGE
Welcome to Holding Village, a vibrant and sought-after neighborhood nestled in the heart of Wake County, NC. Presenting a stunning opportunity for families, we proudly offer a brand-new single-family home for sale. 
Boasting 3 bedrooms and 2.5 bathrooms, this 2-story house provides the perfect backdrop for a comfortable and luxurious lifestyle. Located in one of the best neighborhoods in the Triangle, Holding Village offers an abundance of amenities, nearby attractions, and an ideal environment for families to flourish. Explore what this 3-bedroom home for sale has to offer for you and your family.
PROPERTY DETAILS
This exquisite 3-bedroom, 2-bathroom house offers an array of features designed to enhance your lifestyle. As you step into the first floor, you'll be greeted by a spacious 2-car garage, ensuring plenty of room for your vehicles and storage needs. 
The open-concept floor plan seamlessly connects the kitchen, dining room, and gathering room, providing the perfect space for entertaining friends and family. 
Venture upstairs, and you'll find three generously sized rooms, including a wide and inviting owner's suite. This luxurious sanctuary offers a private retreat where you can unwind and recharge. The en-suite bathroom features modern fixtures and finishes, along with a spacious walk-in closet.
This 2-car garage house's second floor also boasts a versatile loft area, ideal for a home office, playroom, or additional entertainment space. Convenience is at your fingertips with a dedicated laundry room, making household chores a breeze.
Crafted by the renowned builder, Pulte Homes, this 2-story house exudes elegance and quality craftsmanship. The attention to detail is evident in every corner, from the sleek finishes to the thoughtfully designed layout. Don't miss your chance to own this magnificent home in Holding Village, where modern living meets the charm of a close-knit community.
NEIGHBORHOOD
Nestled in the town of Wake Forest, NC, Holding Village offers the perfect blend of small-town charm and big-city convenience. This 2-story house is located in a family-friendly neighborhood that caters to residents in all stages of life, providing a welcoming and inclusive community. Located near Durham, Chapel Hill, and Raleigh, NC, Holding Village ensures easy access to a wide range of opportunities for education, healthcare, transportation, and employment.
However, what truly sets Holding Village apart is its proximity to expansive outdoor spaces. Nature enthusiasts and adventure seekers will delight in this 2-car garage house's close proximity to Falls Lake, where fishing, boating, and hiking opportunities abound. The neighborhood is surrounded by various parks, inviting camping areas, and numerous recreation spots, offering endless possibilities for outdoor enjoyment and relaxation.
SCHOOLS
For families with children, Holding Village is an exceptional location offering a wealth of educational opportunities. As part of the esteemed Wake County Public School System, ranked eighth in North Carolina, residents of this 3 bedroom house for sale can benefit from top-notch education. 
Notable institutions such as Wake Forest Elementary School, Wake Forest Middle School, Wake Forest High School, and Wake County Magnet Schools provide a strong foundation for academic excellence. Invest in your children's future with the exceptional educational resources available in our community.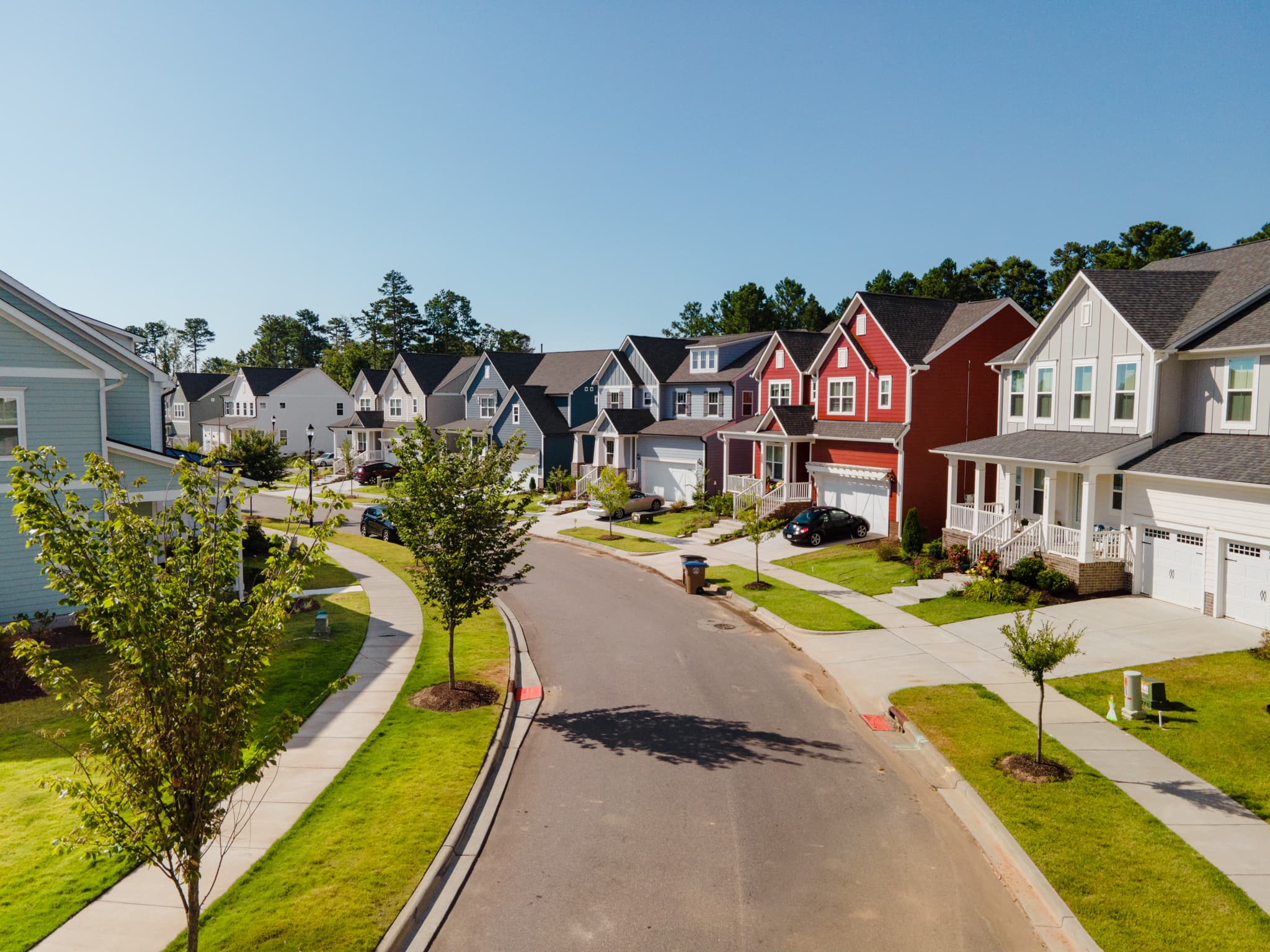 DISCOVER HOLDING VILLAGE
In Holding Village, we pride ourselves on providing a safe, fun, and strategically-located community with abundant amenities. With this 3-bedroom, 2-bathroom house, residents can embrace a stunning property and enjoy a high-quality lifestyle. Come be a part of our thriving neighborhood and experience the best of what Holding Village has to offer.

GET DIRECTIONS